Award Winning Designs Since 1996
Creative Websites with Imagination,
combined with Killer Digital Marketing
Creative Websites with Imagination, combined with Killer Digital Marketing
From start-ups to corporates websites, Subers Web Group
is the partner you seek to build an interactive website that
will attract, engage and convert your website visitors.
Marketing Plans & Site Design starting at only $300!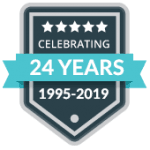 CELEBRATING 24 YEARS BUILDING THE FINEST WEBSITES IN THE WORLD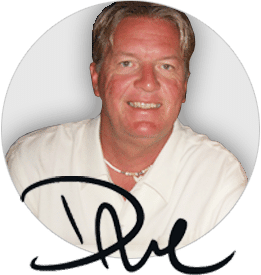 My name is Dave Subers and my team and I build bold and beautiful websites that get results for my amazing clients!
For more than 25 years, I've been helping businesses, small and large, create websites that deliver an effective marketing message, are easy to use, and get results.
My personal experience with internet marketing, search engine optimization, social media marketing, email marketing and even direct mail has enabled me to help my clients reach their sales goals.
Call me today to discuss your project, I will definitely add some value to our call even if you don't choose to work with me!
Web Design and Internet Marketing Services
For over 20 years we've been working with small and large companies to grow their business. Our experience gives us an edge to provide the maximum results.
We provide internet marketing, SEO, social media marketing, email marketing and even direct mail to help you reach your prospects and make your sales goals.
There are No Second Chances to Make a Good First Impression
As a professional web agency in business since 1996, Subers Web Group focuses on the balance between Marketing, Design and Technology in order to accomplish amazing results!
In today's Internet Marketing and Digital Technology, there is are no second chances to make a good first impression. Potential clients will evaluate your business in a matter of seconds. The right mix of Internet Marketing can make a huge difference between a web visitor and a customer.
We are a team of professionals consisting of internet marketing specialists, website developers, and custom graphic designers.
We work on the Internet. PERIOD. End of Story. We're not an Ad Agency that tries their hand at the Web. Since 1996 we focus our efforts on Web Design and Internet Marketing.
We've been successfully performing internet marketing campaigns on the web since before the terms "social media" or "search engine optimization" even existed.
We're business people that understand your business needs, not geeks looking to build a cool widget on your dime.
We will get your phone ringing!
Learn how to bring in more traffic and convert them to customers
THE CALL IS FREE AND SO IS THE ADVICE
Affordable Web Design and Marketing Services
We don't cut corners and neither should you. Nothing is more important than marketing your business!
Marketing and Web Design starting at only $300

We are an experienced agency that has worked with businesses large and small. With over 20 years experience, we've seen it all and have accomplished some pretty incredible results for our customers.
If you're not showing up when you search your business keywords, your competitors will earn 100% of your potential business.
Get started today. Call 772-210-3100 for a free evaluation.
Web Design/Development
Web Design & Development
For almost 20 years of Web evolution, Subers has blazed a trail in early adoption and active participation. As exciting and innovative developments happen in our industry, we understand how to capitalize on these opportunities to help our customers.
Web Project Analysis and Management
Web Design and Prototyping
Graphics and Multimedia
Development Services
Corporate Web Hosting
Read More »
Search Engine Optimization (SEO)
Search Engine Optimization (SEO)
They say that anything that is measured improves. We are firm believers in this concept as well and use analytics where is matters most. We have the tools and reporting capabilities that give a detailed look into your SEO progress so we can plan your ongoing marketing strategy.
Site Audit & Updates
Keyword Research
Backlinks and Citations
Tier Linking
Google Schema
Call Tracking & Reporting
Call Tracking & Reporting
All of our marketing campaigns include a call tracking number(s) so we can effectively track every call made on behalf of all marketing efforts. This helps us understand what efforts are working and which ones need help.
Call Tracking Dashboard
Call Recording and Replay
Call Routing IVR
Whisper Messages and Caller ID
Call Reporting
Reputation Marketing
Reputation Marketing & Repair
A recent study by two UC Berkeley professors found that an increase of an extra half-star rating produced an average increase of 19% in sales. There are only 4 types of reputations…which one are you?
A Bad Reputation (Under 3 stars total)
No Reputation (No reviews within the past 6 months)
A Good Reputation (Mix of Good and Bad Reviews)
A 5-Star Reputation
Read More »
Pay-Per-Click Marketing (PPC)
Pay Per Click Marketing (PPC)
With careful management and attention to detail, PPC advertising has the ability to boost your business' online profits faster than natural search campaign methods.
Keyword Research and Selection
Keyword Bidding Strategies
Targeted Copy with USP
Landing Pages that Convert
Site & Call Analytics to Track Metrics
Read More »
Mobile Design & Marketing
Mobile Design & Marketing
Since 2017, on average, 63% of all web traffic comes from a mobile device. Also, if your site isn't mobile-friendly, Google will NOT list you in search results (or at least list you last).
Responsive Design
Mobile Experience Best Practices
Leverage same content for all platforms
Mobile Calls to Action
Touch to Call Links
Social Media Marketing
Social Media Marketing
Your social media strategy should define your audience, have actionable goals and objectives and clarify executable tactics to meet these goals.
Choosing your Channels & Tactics
Listening and Learning
Content Strategy & Calendar Development
Engagement & Community Management
Measure and Analyze