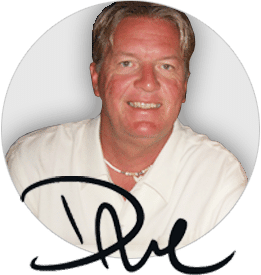 We have marketing solutions for your business starting at only $300.
For more than 25 years, I've been helping businesses, small and large, create websites that deliver an effective marketing message, are easy to use, and get results.
My personal experience with internet marketing, search engine optimization, social media marketing, email marketing and even direct mail has enabled me to help my clients reach their sales goals.
Call me today to discuss your project, I will definitely add some value to our call even if you don't choose to work with me!
Learn how to bring in more traffic and convert them to customers
Google Certified Adwords Experts
PPC can be very complex. It's important your team has the skill level to navigate through the maze of Google AdWords pitfalls and create campaigns that are effective and convert.
What is PPC Advertising?
One of the quickest and best ways to bring in new customers to your business is through PPC (Pay-Per-Click) advertising. According to Google, they process of 40,000 search queries every second…that over 3.5 billion searches per day!
One of the biggest advantages of running a PPC campaign for your company is that it provides instant results. While SEO is necessary to gain organic market share, it's time-consuming and is really designed for long-term success.
Pay-per-click campaigns give you ultimate control…you can choose when your ad is seen, where it's seen and many more options. Most importantly, you can customize your ad spend based on how well your campaign is being received by your clientele.
Why PPC?
PPC allows you to connect with your prospect by having your site show up for relevant searches as they are in "buy mode". When someone enters a search term for your product or service, they are looking to research or buy now! When you give them an ad to view or research, you give your prospect the opportunity to "choose you" over your competition. Having an ROI driven team line the Subers Web Group excecuting your strategies, monitoring your campaigns and managing everything makes all the difference.
At Subers Web Group, we have the knowledge and experience needed to build a fully optimized and highly targeted campaign for your marketing initiatives. With over 20 years of marketing and PPC management, we understand how to effectively market your business.
Call us today at 772-210-3100, if you are ready to start getting positive results in your email marketing!
HOW ABOUT A LITTLE ADVICE?
Keys to PPC Success
Keyword Research
If you want to improve the ROI of your PPC marketing, we would love to take the opportunity to audit your campaigns so we can help you understand where we can find opportunities. Call us today for a free audit.
Landing Pages
Many businesses set up a Google Adwords account, choose a few keywords and create a budget. This quite honestly is the biggest waste of time and funds. It's urgent that you create a landing page where your customers are presented with a clear message and a call to action. When you land prospects on your website they won't convert at near the rate as they would with the proper landing page in place.
Social Proof
Social proof is so critical to a good PPC campaign. Utilized properly, you would want to include testimonials and reviews from customers (along with their pictures) to give your business a 'personal side' that people can relate to. When people land on your landing page, they will see that you've helped others and will convert way better.