Search Engine Optimization
Local search engine optimization strategies have become more important to the success of small businesses in recent years.
Importance of SEO
People primarily use the Internet when searching for local businesses. Once upon a time, small businesses didn't need to worry about SEO. Today, 87% of consumers use search engines to find local businesses.
A variety of methods can increase the prominence of a webpage within search results: great content, new content, metadata, URL normalization, cross-linking between pages, canonical links, redirects, citations and more all play a factor. The effort required to get and keep your search engine results needs to be consistent and on-going.
Are you measuring your online success?
They say that anything that is measured improves. We have the tools and reporting capabilities that give a detailed look into your SEO and Marketing progress so we can plan your ongoing strategy. The bottom line is that your SEO service must produce a positive ROI. We feel that it's our responsibility to make sure you are getting the right level of local search engine optimization services to achieve that goal.
Still counting on the Yellow Pages?
While some of your prospective customers may still use old fashion methods of finding your business, the vast majority of them are looking for you online. It's important to change your advertising strategies to match the way people search for information. If you're not using local SEO practices, but your competitor is, then he will get their business instead of you. It's that simple.
Mobile Website Design in South Florida
Virtually every business needs a website, but these days the web isn't just about what you see on a computer screen. People are using the internet on an increasingly diverse array of devices, from smartphones to gaming consoles to tablets and refrigerators. Most experts agree that the majority of all web traffic in the U.S. will be on mobile devices within the next year.
The problem right now is that most business websites are still designed with only a desktop or laptop computer in mind. When you view a typical business website on the browser of mobile device, it usually requires pinching, zooming and scrolling just to see what's on the page. Mobile Website Design is definitely the answer to this problem. Subers Web Group can help provide your company with both a desktop website and a mobile website design that will help phone and tablet users to see your products easily without needing to turn on their computer.
Call us today at 772-210-3100, if you are ready to start getting positive results in your email marketing!
HOW ABOUT A LITTLE ADVICE?
Keys to SEO Success
SEO can be a complex maze of hurdles that need to be crossed in order to gain traction on the search engine results. Here are a few ideas and pitfalls to consider when trying to increase your SEO.
Duplicate Content
Duplicate content is the quickest way to get your site blacklisted at Google. The algorithm Google uses is so sophisticated that it can detect if you are duplicating someone else's content or even your own. Google will quickly downgrade your site if you use any duplicate content. Don't do it, and check to make sure nobody is duplicating your original and unique content.
Original Content will Always Produce
Original, engaging articles are the best way to get the Google algorithm to see your site as a contributor to the internet and not just trying to SPAM their results. New and unique content will always help you climb the SERPs.
Inbound Links are Key
Getting backlinks (inbound links that link to your content) is a key component to a successful SEO campaign. This sends all the right signals to Google, telling them that your articles are getting noticed and you are contributing to the Internet. Combined with unique content this effort will supercharge your search engine results.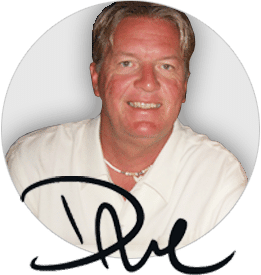 My name is Dave Subers and I build bold and beautiful websites that get results for my amazing clients!
For more than 25 years, I've been helping businesses, small and large, create websites that deliver an effective marketing message, are easy to use, and get results.
My personal experience with internet marketing, search engine optimization, social media marketing, email marketing and even direct mail has enabled me to help my clients reach their sales goals.
Call me today to discuss your project, I will definitely add some value to our call even if you don't choose to work with me!
Learn how to bring in more traffic and convert them to customers