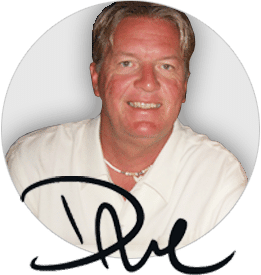 We have marketing solutions for your business starting at only $300.
For more than 25 years, I've been helping businesses, small and large, create websites that deliver an effective marketing message, are easy to use, and get results.
My personal experience with internet marketing, search engine optimization, social media marketing, email marketing and even direct mail has enabled me to help my clients reach their sales goals.
Call me today to discuss your project, I will definitely add some value to our call even if you don't choose to work with me!
Learn how to bring in more traffic and convert them to customers
Effective social media marketing is a process you can't simply hand over to your nephew and expect to see business-altering results.
Generate Awareness and Monitor Your Brand
Subers Web Group understands that a sound social media strategy requires focus, commitment, creativity, and a good bit of common sense. We know that before you jump into the social media fray, you need a clear and concise plan. Your social media strategy should define your audience, have actionable goals and objectives and clarify executable tactics to meet these goals.
The next step is to execute and manage your social media. If you prefer to manage your social online presence, Subers Web Group can provide support and consulting. If you need more assistance, we can provide comprehensive social media marketing management. We will help you monitor and track the online conversations that are occurring about your company, your industry and your competitors. Additionally, we will help you create social media content and guide you on the best practices on engaging your market with thoughtful, creative, and authentic conversation.
Complete Social Media Management
Developing and implementing a truly awesome and effective social media marketing strategy is not always easy. Effective social media marketing through social media channels is always a process, you can't simply hand over the social media marketing keys to your nephew and expect to see business-altering results. Our team will create and implement a customized strategy just for your company. We'll research the social channels that are best for your business and create amazing content that your target audience will love. We build strong relationships and speak directly to your world of customers, clients, patients, visitors, and friends.
Social Content Creation
The story you're telling is important, but the way you share it is critical. Content for tweets, Facebook posts, social pictures, videos, etc. need to be crafted in a way that is totally unique to your brand. When your content is viewed, what will your audience remember? Will they see your Facebook post as noise, or will they feel like part of that experience? Does your update have the potential to go viral, setting off a chain reaction that captures your audiences attention? We believe that each communication posted online should have a purpose. We take your story seriously and we value the experience your community members expect from your business.
Blogging & Blog Management
Any successful SEO, social media marketing, and content marketing strategy should include a blog. When blog content is what your viewers are craving, they become your ambassadors, sharing your articles to thousands of online connections. The Subers Web Group will research your products, your readers and your competition to come up with blog content that is not only readable, but worth sharing. Along with writing the content or managing a writing team, Subers Group can also manage and respond to comments, publish articles, and strategically share them to your social channels.
HOW ABOUT A LITTLE ADVICE?
Social Media Success
The key to social media marketing is to engage your customer. Social media should be used with the most care possible. Here are a few tips to think about when utilizing social media.
Engage with your audience
Appeal to your audience by making your posts speak to them. You can encourage engagement by creating posts that pose a question. Make sure you offer compelling content – you must take the time necessary to carefully craft your message.
Create platform specific content
Every platform favors a different kind of content. For example, on Twitter, you should be sharing relavant articles and industry news, while on Instagram your posts would be more visual. You must avoid the trap of using 'copy and paste' for your social media posts.
Don't Focus on Selling
Many businesses make the mistake of using social media in a way that bombards their customers with service and product offerings. When using social media as a marketing strategy, you want to work on building relationships in the social media community before pushing sales.
Call us today at 772-210-3100, if you are ready to start getting positive results in your social media marketing!