Web Design and Development
For almost 25+ years of Web evolution, Subers has blazed a trail in early adoption and active participation.
We are a web design, web development and web marketing agency based in Stuart, Florida serving the Treasure Coast, West Palm Beach, South Florida and all over the country.
25+ Years Experience
Over the years we have learned to avoid the typical design mistakes… just because it can be done doesn't mean that it should be done. The notorious "blinking text" blunders found in the early Web pages are being repeated every day with features that are being applied by Web developers without any concept of user experience or marketing. At Subers, we are focused on producing results when determining what features to use for your web presence. When you engage Subers Web Group, you can be confident your site will anticipate, direct, and convert more site visitors to customers.
There is no second chance to make a good first impression in Web Development
Professional Web Development services and e-business strategies that produce results
Call us
if you're ready to start getting positive results from your website!
Project Analysis & Management
We offer project analysis and management services to ensure your Web initiative is well-directed and in-line with your goals and marketing strategy. Whether your priority is scope, time or budget, we collaborate with you and maximize the impact of your Web project on your target audience.
Graphics and Multimedia
We have creative producers who are eagerly waiting for the next opportunity to unleash their talents through visuals, graphics and multimedia projects. We offer services to create compelling designs suitable to your business goals; projects that capture the attention of your users, engage them through the selling process and encourage them to take action. We design sites that are engaging, interactive, and enhance the user experience.
Web Design and Prototyping
We design professional-grade web design that anticipate, direct, and target the user's reactions, converting more site visitors to customers. Our web designs will accurately reflect who you are and promote your message to allow you to effectively communicate with your users through your Web presence.
Development Services
We provide high quality, low cost, standards-compliant software that fulfills your business needs and contributes to increase your ROI by cutting operating costs.
Web Content Development

Creating compelling copy for your site shouldn't be difficult. At Subers, we can create and edit all pages of your Web content, case studies, whitepapers, campaign messaging, marketing newsletters and much more.
Certified Project Management
We pride ourselves on clear, straightforward communication; keeping our clients informed in a way that keeps the lines of communication open and flowing. At Subers Web Group we bring years of project management skill to the table, and we have the certifications to prove it. Your professionally managed project will be handled by a PMP.
Corporate Web Hosting
Our hosting facility has been designed specifically for corporate applications; ensuring a problem-free environment. Our services include 24/7 monitoring and security, diesel generator backup, fire detection and multiple connections to the Internet backbone. We only host sites for our customers, so you can rest assured of a well managed, tightly controlled, secure environment for your web application.
Web Maintenance
We stand by our work and extend our services to you through post-deployment if you need help to support your ongoing needs to manage your Web site. Our Managed Services allow you to subscribe to post-launch support hours with appropriate service level agreements.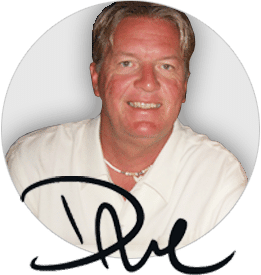 My name is Dave Subers and I build bold and beautiful websites that get results for my amazing clients!
For more than 25 years, I've been helping businesses, small and large, create websites that deliver an effective marketing message, are easy to use, and get results.
My personal experience with internet marketing, search engine optimization, social media marketing, email marketing and even direct mail has enabled me to help my clients reach their sales goals.
Call me today to discuss your project, I will definitely add some value to our call even if you don't choose to work with me!
Learn how to bring in more traffic and convert them to customers